Doubles as a handsome attache case and comes with a red silk tie.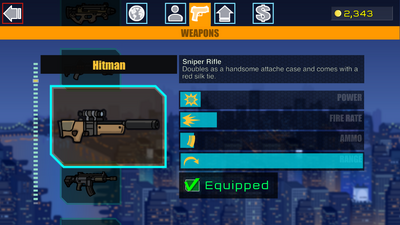 Power: 11%
Fire Rate: 20%
Ammo: 7%
Range: 100%
Never use it in high level missions, enemies shall think it is a Tiny. But in early missions it is deadly. Use Calamity to do good performance, but remember that it has low ammo capacity and slow fire rate.
Handsomely undeadly. Weakest Sniper ever.
---